A Music City Must
Issue: June 8, 2021
Wildwood is a Music City Must
 Wildwood has fast become one of those hidden places on the water that folks living in the city quietly discover and claim as their secret little getaway. We love it and can't stop smiling when we see so many Davidson County TN tags in our parking lot. It can feel like we are a world apart from Music City, but we are just a little less than an hour away.
Well, the cat's now out of the bag and folks have started talking. To our delight, many of the journalists that have discovered our little piece of heaven on earth have written and shared their fabulous experiences. From weekend getaways from Nashville to relaxing day trips to Granville…you can find some of those engaging stories in the links below.
StyleBluePrint.com
TNVacation.com
WeekendTripsfromNashville.com
KnoxRoadTripper.com
Most recently NewsChannel 5 of Nashville came out and featured Wildwood in their great series with Casie Mason called Music City Must.
James T Slayter This Weekend!
Wildwood's summer concert series – Newbird on the Water, happens this Saturday from 7-9:30 and features hit songwriter James T Slayter. You may not recognize his name, but there is no doubt you've heard at least one of his famous songs on the radio. He has a keen knack for engaging the audience with high energy and laughter while sharing the tales and stories behind his hit songs. He's been grammy-nominated twice and has songs recorded by Rascal Flatts, Willie Nelson, Lady A, Kenny Chesney, Chris Isakk…. just to name a few.
Kylie Sackley will also be performing Saturday and she too has a wide range of hits that have been recorded by Sam Hunt, Keith Urban, Randy Houser, Alan Jackson, Danielle Bradberry, Faith Hill, LeAnn Rimes and more.
This listening room style concert will be performed under the stars at the Wisteria Pergola with a large tent also set up for inclement weather. Bar service and snacks will be available. Tickets are $15 and can be purchased Online or at the door. If you are a guest with Wildwood staying two nights or more, your tickets are included with your stay and you'll receive wristbands when you check in.
Help Dad Escape to Wildwood
Father's day is next weekend and what do you get the man who has everything? How about some "Me Time"— an escape? Wildwood is teaming up with Mix 92.9 to give Dad some good ol' R&R!
The Wildwood Resort & Marina prize package includes:
* (1) 2 nights stay, for 2 people, in either the Lakeside Inn, Lodge, Village Cabins or Vintage Airstreams and is based on availability.
* (1) Free one-day pontoon boat rental
* (1) Free Sunday Brunch for Dad
* Special 50% Father's Day discounts for the day on a kayak or stand-up paddleboard rental, and a one-hour therapeutic massage.
*Prize must be redeemed prior to 12/31/21
To Enter the Contest Visit The Mix 92.9 Contest Page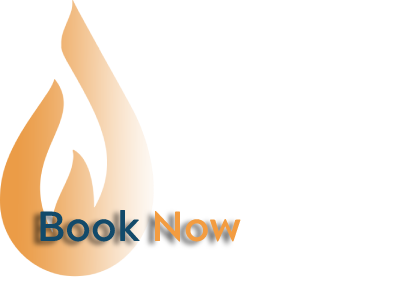 Mark Your Summer Calendars
Signup to receive our newsletters and specials