Waterfalls, Window Cliffs and River Crossings
Issue: May 11, 2021
Water Falls, Window Cliffs and River Crossings
Come explore the backroads around Wildwood and discover something natural and amazing this spring.  Wildwood is located on the edge of the Cumberland plateau, which grows into the wild foothills of the Appalachians. Many visitors come just to experience our lake and resort, but right around the corner and within a short beautiful country drive you can dip your toes into a Waterfall.
Cummins Falls
Cummins Falls State Park
 is an idyllic, but rugged, 282-acre day-use park located just 20 miles from Wildwood. 
It has been a scenic spot and swimming hole for local residents for more than 100 years.
 Cummins Falls is Tennessee's eighth largest waterfall in volume of water and is 75 feet high.  There are a few restrictions for accessing the swimming hole and the gorge, so be sure to visit the state park 
website
 before you begin your waterfall road trip.
Burgess Falls
Burgess Falls
 is located on the Falling Water River and just 28 miles from Wildwood. This day-use park is noted for its natural beauty and four waterfalls that cascade down from over 250 feet in elevation.
 The last of these falls is the most spectacular, plunging more than 130 feet into Center Hill Lake. 
 The 1.5-mile round-trip River Trail (loop) is a moderately strenuous hike. There is also a playground, picnic area and butterfly garden to explore.
Park Brochure
Window Cliffs Natural Area
Window Cliffs is a 275-acre state natural area
. It is located just a few miles from Burgess Falls and is a prominent geological cliff-top feature over Cane Creek.  A trailhead with an interpretative kiosk is located at the parking area. The trail is 5.5 miles roundtrip and hikers should allow 2.5 to 3 hours to complete the hike.  
There are several fun creek crossings which can be challenging during high water as there are no bridges but only cables and rock crossings. 
You will get wet when hiking this trail, which is half of the fun. Hiking boots are recommended but having an extra pair of water shoes or tennis shoes is suggested for stream crossings.
Learn More
New Restaurant Hours
The Lakeside Restaurant at Wildwood will be open for dining 5 DAYS A WEEK
 beginning May 19th with a new summer menu featuring authentic locally sourced ingredients and a variety of delicious, contemporary southern fare. 
Stay tuned to our Facebook page and Twitter for the new menu as well as our next Breeze Newsletter where we will introduce you to some of our Culinary team
 and a few of the fun stories behind the dishes, bakers and farmers that bring the love to our tables.
New Early Summer Hours:
Wednesday: 4-8 (bar until 9) | Thursday: 4-8 (bar until 9) |
Friday: 4-8 (bar until 9) | Saturday: 11-8 (bar until 9) |
Sunday: 11-3 (bar until 4)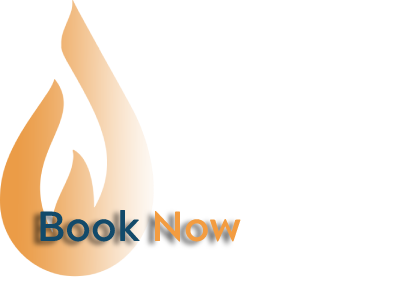 Mark Your Summer Calendars
Signup to receive our newsletters and specials