The Flavor of Sunshine
Issue: July 6, 2021
The Dinner Table
A meal at Wildwood is a culinary journey.
 It's a collaboration of thought, hands, good soil, cultivation, friendship, history and flavor. 
This Breeze story will take you down the backroads and introduce you to some of the people, places and savory ingredients that you'll find on your
 lakefront dinner table 
here at Wildwood.
The Chef
Chef Chris Maxwell is the conductor for this symphony of flavor. He is a native to the area and found his way to Wildwood with not only great experiences of cooking at other fine marinas and wineries but with a passion for growing things and spending time with his family in his own summer garden. This is where his culinary inspiration is born and where flavor profiles begin to play together in his mind.
The Garden
There are many ways to craft a meal by choosing just the right fresh ingredients to make that dish spectacular. But, for some reason, a fresh tomato always tastes better when it's homegrown in a garden nearby. Homegrown is a seasoning all to itself that has no real description. It's a flavor that can't be accurately described, but it truly changes a dining experience when you can still taste the sunshine in the vegetables.
Wildwood honors this connection to the earth with our thoughtful selection of choice-grade meats and sustainable seafood along with our partnerships with local growers that provide us with seasonal veggie choices. You'll even find fresh flowers and herbs grown right here on the grounds of Wildwood garnishing our craft cocktails and dinner plates.
The Seeds
If there is a fresh vegetable on your plate that oozes sunshine and love then chances are it found its way to Wildwood via our friends down the road at Caney Fork Farms, Shiloh Farm or Lakeside Microgreens. (Wildwood is also a pickup location for the Caney Fork Farm's CSA).
If you order a refreshing glass of fruit tea while you are here you're in for another Tennessee local treat. The smiling faces of Alley Cat Tea have created a delicious blend of fruit and black tea that's unlike anything you've ever had. It takes the heat out of a summer day! Meet Meg, our local baker. She provides us with naturally leavened bread, pastries, and pies and she also contributes to our famous Wildwood dessert selections. Try Chef's awesome Roaring River Pasta and you'll be swooning over Meg's specialty Sourdough Toast Points that are served alongside it!
Even the Ice Cream
Yes!!! Even our soft-serve ice cream is made in-house. Wildwood is organic. We can't help it. It's our passion. Come to the lake, smell our wildflowers and enjoy a casual meal from Chef Chris with a dash of love and delicious sunshine.
P.S.  Order the Enigma Rd Hushpuppies the next time you stop in and you'll never think of the golden-brown hushpuppy the same way. They are served with local bee goodness from Paw Paw's Honey.
RECOMMENDATION –  Go ahead and order one to Go.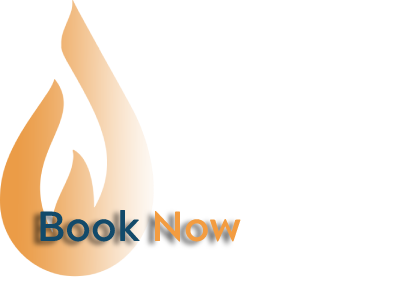 Mark Your Summer Calendars
Signup to receive our newsletters and specials