The Best Kept Secret
Issue: August 3, 2021
Summer Playground
The dog days of summer are upon us and 
the best solution for inner happiness and staying cool, calm, and collected the rest of this summer is being on the water.
 Wildwood is nestled in the Cumberland foothills an hour from Nashville on the beautiful, all-natural 
Cordell Hull Lake
 and offers the perfect playground for you, your family, 
and your boat
.
A Marina That Stands Out From The Rest
Wildwood is a full-service resort with boutique accommodations, lakeside dining, retreat facilities, cafe, and live entertainment, but at our heart, Wildwood is a top-notch marina and perhaps like one that you won't find anywhere else. "I think it's one of middle Tennessee's best-kept secrets. We currently have 132 covered slips and the remaining few open spaces are filling in quickly," says Drew Tillman the Dock Manager at Wildwood. "The secret is out. Besides the natural beauty and untamed feeling of Cordell Hull Lake, I think one of the things that make our marina so unique is that we strive to keep it at a level that you rarely find at other marinas."
As we stroll along, I comment on how meticulously maintained the Brazilian hardwood docks are. Drew answers with a hint of pride in his voice. "Yeah, the dock crew really works hard to keep them clean and pressure washed. We even offer a boat cleaning service for guests too." He shoots me a casual smirk and continues, "One of our newest slip tenants asked me what our secret was for keeping out all the spiders and webs that seem to always inhabit marinas and boat slips. I just laughed and pointed to one of our many brooms and let him in on the big secret. We spider-sweep daily."
The Wildwood Difference
Wildwood is a 
certified green marina
 and uses solar to help offset the energy that we use. We offer slip tenants 30 and 50 amp electrical service, internet and cable TV access, full-service diesel and gas fuel dock, pump-out service, and access to the resort's many amenities, yard games, and propane grills. 
Plus once you become part of the Wildwood family you'll also get a 10% discount at the Lakeside Restaurant, cafe'/ship store, and all of Wildwood's resort accommodations. 
Don't forget to ask for a 
free bag of ice
 any day that you pull your boat out, and there's often a marina family picnic or special event just for the Wildwood dock family too.
The Crew
These smiling faces of summer are here to make your boating experience at Wildwood unforgettable.
 They'll teach you about the lake and the best coves for tubing or fishing. They'll top off your gas. They'll help you carry your supplies to your boat. 
They'll educate you on everything you need to know about renting one of our pontoons or will get you set up with a transient slip if your boat can only stay a night or two
 while you relax in one of our 
lakeside accommodations
. The dock hands also have all the insider scoop too including what the chef is whipping up for his 
special of the day at the Lakeside Restaurant
 or which local craft brew might be on tap.
The Dock Crew Takes Control of Instagram
Follow Wildwood on 
Instagram
 and next Saturday you'll get to 
watch Drew and the crew as they record some of their behind-the-scenes marina moments, putting on Wildwood swag and a skit or two
 that you won't want to miss.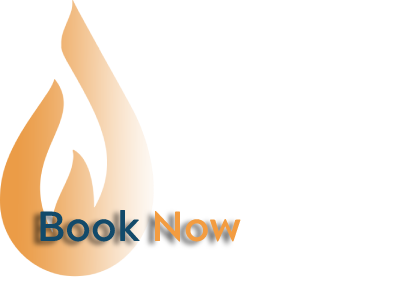 Mark Your Summer/Fall Calendars
Signup to receive our newsletters and specials