Nashville to Wildwood Boat Adventure
Issue: August 17, 2021
A Tradition
In 2018 they floated for the first time from 
Old Hickory Lake in Nashville
 up the Cumberland River, thru the lock into 
Cordell Hull Lake 
to discover the magic and wonder of 
Wildwood
. Shawn and Brian and both of their families have made it a yearly tradition ever since. 
"There's not a lot of places inland where boaters in the southeast can take their boats 240 miles round trip and also get to experience a great resort with delicious food, exceptional service, and listen to some very talented musicians. And, as a bonus, we get to enjoy time with friends on an entirely different body of water,"
 says Shawn Morris, who planned the original adventure.
The First Tennessee Interstate
There are 
six lakes across Tennessee and Kentuck
y
 that are created from the winding Cumberland River. Boat lovers can float to all 6 of them except for Lake Cumberland, which is the first lake located near the headwaters. 
Water is one of the natural draws to this area and why Tennessee is a freshwater boat lover's dream. The Cumberland is the original interstate across Tennessee and though at one time it was used primarily for commerce and steamboats, today the flowing river is for pure pleasure. 
Brian Maggart continues to share the story, "Our first trip was two boats and I believe 8 adults and 3 kids. This year we had 5 boats, 7 families, and close to 40 people including kids."  Brian smiles and adds, "As Wildwood builds more 
accommodations
 we bring more people!"
Nashville to Wildwood
Distance from Drakes Creek Marina to Wildwood: 119 miles
Average amount of time for the trip: 4 hours
# of Locks to go thru: 1
When asked how they plan their float from Nashville to Wildwood, Shawn explains. "Our preference is to make a day of it on the route upriver from Old Hickory Lake. We usually plan a couple of stops along the way where we can tie up, float around awhile then eat lunch. You have to schedule your appointment to lock through the dam at Cordell Hull, so the timetable is key."
Life is about the journey, not the destination. This definitely becomes evident as one floats on the Cumberland where it is pristine and filled with pure nature, quiet coves, wildlife, and so much history that will sift its way into your daydreams as you drift along with the wind in your face. 
"We leave from the Hendersonville area and typically break this up into segments to enjoy the day on the river," Brian chimes in. "There are a few stops in between to relax, wind down, and enjoy a good cold adult beverage. 119 miles, a dip or two in the cool waters, a few clinks of glasses, and a couple of hours later we're rewarded when the hidden gem of Wildwood comes into view."
Endless Water
Why have your boat on one land-locked lake when you can have access to five?  
Actually, if you dock your boat at Wildwood, you'll have access to countless miles of freshwater all the way to the Ohio River and then down to the Gulf of Mexico if you want
. Every year there are boaters that call themselves 
Loopers
 that visit Wildwood and float the great circle of the east coast waterways, down to the gulf, up the intercoastal, and across the great lakes.
When Brian was asked if he had any recommendations for any music city boaters that want to float upstream he said, "Just do it!!  River running is so relaxing and enjoyable. 
The water is like glass and different than our normal weekend venture of the same old thing.
 We've had 4 fabulous trips so far and this is one of the summer highlights for our families. We're already planning the next Nashville to Wildwood boat adventure."
Changing Seasons
Summers at Wildwood are what legends are made of, but if you've looked at your watch recently you've probably noticed that daylight is suddenly getting shorter these days.
 It won't be long and a cool autumn breeze will ruffle your hair and you'll bring out the first of the season's cozy warm sweaters.
Stay tuned to our next Wildwood Breeze newsletter
 where we'll share some of the great fall festivals, horseback rides, concerts, corn mazes, fall foliage floats, tasty menu changes, and special events coming soon.  Wildwood gently changes with the seasons too and we can't wait to share the magic of autumn on Cordell Hull Lake with you.
Forever Wild, Always Flowing, Never Ending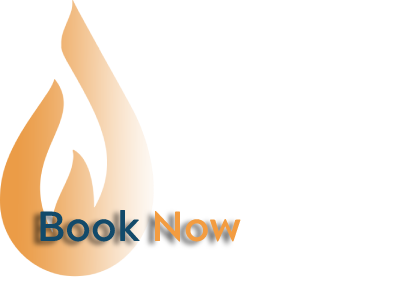 Mark Your Summer/Fall Calendars
Signup to receive our newsletters and specials