It Takes a Village
Issue: April 13, 2021
"It takes a village to raise a child" is something you've probably heard more than once, but it is part of the backbone of what makes Wildwood such an important part of rural Jackson County Tennessee.  The saying is a famous African proverb that means it takes more than just parents to raise young adults, it takes a community.
Just To Name A Few
In the four years that the marina has been known as Wildwood Resort there have been countless young smiles and eager teens, as well as middle-aged and senior adults that have all been employed, volunteered or somehow woven themselves into the tapestry of what makes Wildwood so unique, warm and inviting to our guests.
If You Visit This Spring
Wildwood currently has 35 full or part-time staff here to welcome, serve and provide the magic that our guests continue to 
rave about
. When you pull in to register you might meet Maggie, Nathan or Cierra at the welcome desk.  Some of them in college at nearby TTU.  
You'll feel their passion for the resort and get to learn about all the fun activities going on.  
Even before that moment, you probably won't see them unless you require more linens, but Sandy, Leila, or Dianna, who all live nearby or in surrounding communities, are making sure your accommodations are clean, cozy, covid sanitized and ready for you to spread out and nest.
And In the Restaurants
Some come for the lake, some for music, others for sanctuary but everyone enjoys the food. The culinary team that creates the dish, the servers that describe and present it, the behind scenes crew that make sure everything is clean and sanitary is like watching a perfect wheel roll down the road but you never get to see the spokes.  Skyler who lives here in Granville keeps the plates clean and the pots ready for the chef and sometimes helps run sound for our singer-songwriter nights. Hailey, who has been a part of the Wildwood family from the beginning is getting close to finishing her nursing degree but is our front-of-the-house restaurant manager this year.  You may also get to meet Kloey who drives all the way from UT Knoxville on weekends just to come back and be a part of Wildwood as a server. There's Kayla at the bar and Caroline and Josie in the kitchen, Sharon and Christina in the gardens and so many other warm smiles that we'll have to save for a future story.
We Are Family
Our staff is a family. It's ever-changing and filled with all the dynamics of being together, working hard, and striving for that level of service that we have set for guests and ourselves. Some grow up, move on and take a little bit of Wildwood with them. Some have moved here just to be a part of the story.  If you are lucky enough, you just might get to meet Mr. Matt, or lovely sweet Karen too. They have been here the longest and can talk for hours about the history of the marina, our family members, and the wonderful village it takes to help grow our staff and make Wildwood what it is today.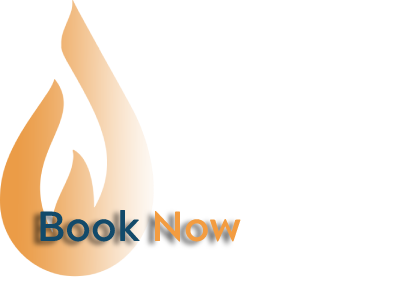 Mark Your Spring Calendars
Signup to receive our newsletters and specials