Artisan Touches
Issue: July 20, 2021
The Second Impression
The first time you visit Wildwood you'll most likely be drawn to the serenity of the lake and the lovely wildflowers that surround our beautiful marina. There is no doubt that you will savor the flavors left on your palette after a 
scrumptious meal
 and 
live music
 at the Lakeside restaurant. You'll most certainly be mesmerized by a beautiful sunset backdrop as you snap pictures of your smiling loved ones on 
Tennessee's longest waterfront boardwalk
. 
But it's on that second visit or perhaps even the third night that you spend with us that you'll slowly start to notice the intricate details
, the small personal touches, the dash of love that makes this place unlike any other that you've been to.
Artisans Touches
Wildwood is hand-crafted. In this edition of the Breeze, we'll introduce you to one of the many artisans that have put a small but significant brushstroke onto the canvas of our resort.
"I've always loved working with wood and creating things. So, when a few years ago my body told me it was time to slow down, I decided to mix my love for art and design with my craft of woodworking. I had no idea that it would one day lead to seeing my wood creations proudly displayed at Wildwood and other great places across our state." Shawn Hess was born and raised on the west coast of Washington and found his way here to Tennessee 28 years ago. He was a professional carpenter and worked for some of Nashville's largest construction companies. Within one year of making Tennessee home, Shawn met the love of his life Wendy, settled into our community, and together they have a family of four.
The Difference
"There are many guys out there that can create similar wall art as I have, but to me, it's more about the journey and not just the destination. When John (Deane) asked me to design a wooden piece of art for his new South Deck Pavilion we sat together and talked." Shawn uses pencil and paper and old-school 1×1 grids and draws from his imagination as well as his conversation with his customers. "John visualized river driftwood and wanted a piece of art that included words to describe the experience of Wildwood's new lakeside pavilion."  Shawn uses all hand tools and nothing computerized, so every creation is unique and no piece of his art is ever the same.  A jigsaw in one hand, a piece of paper with his drawing in the other, and a few days later a Wildwood masterpiece is born.
There are currently two of Shawn's designs at Wildwood and more to come.  Come stroll through the woods and find his first creation in our Tiny Cabin Village and you'll be amazed and asking for his number. We'll save you a step or two. You can find Shawn and Wendy here.
Weekdays
Weekends at Wildwood can be a little summer crazy and we LOVE IT!  
If you didn't make a dinner reservation beforehand then you might be in for a long but beautiful sunset wait. 
However, if you happen to be local or someone that can slip away mid-week, 
our Lakeside restaurant is open Wednesday through Sunday.
  In addition to our delicious 
new summer menu
, 
Chef Chris has made it a new Thursday tradition to share his all-you-can-eat zesty Catfish
. Our 
s
unset pontoon cruises
 are now available 7 nights a week. 
Friday nights don't have to be the only date night! 
Come on down to the beautiful, forever-wild, and all-natural Cordell Hull Lake.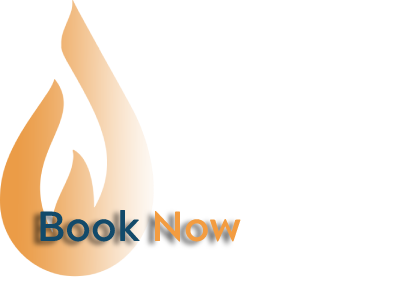 Mark Your Summer Calendars
Signup to receive our newsletters and specials