The Need For a Retreat
Issue: April 27, 2021
A Retreat – 1. an act or process of withdrawing especially from what is difficult, dangerous, or disagreeable
2. a place of privacy or safety
3. a period of group withdrawal for prayer, meditation, study, or instruction under a director
Wildwood is quickly becoming known for its unique setting along the banks of Cordell Hull Lake for corporate and group retreats.  We continue to witness the changes that happen among companies as well as within groups and families after they dedicate time and gather for a retreat with one another.  The results are so powerful and long-lasting that we decided it was time to have one for ourselves.
Learning How We Communicate
Wildwood hired Dennis Martodam of DM Works Consulting to be the facilitator and lead the core management team down pathways of discovery.  For two full days, we were all invited to stay as Wildwood guests, and by having all of our meals catered by one of our catering partners our chef and kitchen manager could truly be in the moment with us too.
Through exercises and using the Myers-Briggs Personality Assessment tools, Dennis helped teach how the 11 of us come into conversations and confrontations using different personality traits. This was such a huge eye-opener for us to understand how we communicate differently and from where we gather energy and strength.
Building Trust
Some of us have worked at Wildwood for over four years together and some of the new leadership team are brand new this season. In just one day through games, talking, opening up and being vulnerable with each other we learned the value of allowing ourselves to use the power of trust. In the safety of this sanctuary, it wasn't long and we were all dancing and playing games. We were communicating at new higher levels. There were even moments of tears followed by some of the best belly laughs we have ever had.
Back to the Real World
As the retreat started winding down we used our freshly polished tools of trust, communication and decision making and took on a few real Wildwood issues. The outcome was amazing. This core team will never be the same. We believe in the power so much that we have already started planning our next team retreat as well as developing retreat-like events for all our staff/family.
Design Your Retreat
The Cordell Lakeside Event Room
 at Wildwood is ideal for groups of 10-35. 
 It is fully equipped with modern audio-visual equipment and room darkening capabilities.
 The 180-degree commanding view of the lake can be seen through every window and door.  There are also many unique break-out locations across the 14 acre campus.
To learn more about how your business, church, non-profit organization or family can take advantage of this opportunity to be in solitude, to be out in nature, to discover the transformations that happen while in a retreat, please visit our website or contact Danyelle Bartow our events coordinator.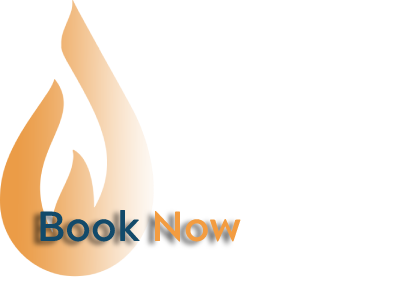 Mark Your Spring Calendars
Signup to receive our newsletters and specials