The Same Time Next Year
Issue: June 22, 2021
Hello
The power of a personal recommendation is like a ripple on a calm lake. Organic advertising is our absolute favorite, so we'd like to share these stories of how a rock thrown into the water can make lasting memories a year later.
"Hi, this is Kathy. Thanks for calling Wildwood.  How can I help you?" A few minutes of shared laughter, recommendations of pontoon excursions and ways to explore historic Granville, and Tina and Jason had three nights booked in one of Wildwood's Vintage Airstreams. Moments before that, having heard from a friend of a hidden gem in Tennessee, Emy and Steve had decided that they needed to escape from the city. A little research and a phone call to the concierge, and they too were booked in one of the five Airstreams in the woods at Wildwood.
6 Months Earlier
In downtown Chattanooga, 
an executive for a non-profit organization was searching for a place to bring her team of twelve for a leadership meeting
. She envisioned a space somewhere quiet, in nature but with all the technology and essentials for corporate conversation, planning, and change.  After stumbling upon a 
Youtube video
 and a few short emails exchanged with 
our event coordinator
, the dozen team members had the whole 
Lakeside Inn
 reserved as well as an afternoon in the 
Cordell Event Center
 for meetings.
A Year Before That
They both love water and everything about being on a lake. 
She loves boating… he loves fishing
… so when he proposed, she began the search for that magical place where she could bring a handful of her favorite people to celebrate their love for each other. When a friend 
shared a post
 that mentioned Wildwood, the stars somehow lined up.  A few phone calls later and they had reserved the 
Village Cabins
 for their families and a romantic 
Harbor Cottage
 for themselves.  Their 
Lakeside dream wedding
 was now in motion.
Wildwood honors this connection to the earth with our thoughtful selection of choice-grade meats and sustainable seafood along with our partnerships with local growers that provide us with seasonal veggie choices. You'll even find fresh flowers and herbs grown right here on the grounds of Wildwood garnishing our craft cocktails and dinner plates.
The Convergence
Maybe it's in the water.  There has to be something in the fresh air here.  
Perhaps there is a vortex of positive energy right over Granville
, but we have noticed that magic happens every day here at Wildwood.  Random reservations grow into life-changing moments.  A casual conversation with a stranger around a shoreline bonfire blooms into friendship. 
A dozen work colleagues somehow feel an openness, discover a path to communication, and later find themselves laughing uncontrollably
 on the covered porches of the
 Lakeside Inn
 as the sun goes down.  The family that reserved the 
tiny house village cabins
 for a wedding day raise glasses of wine at the reception and vow to return together every year.  By coincidence, Tina and Jason enjoy a 
Sunset Pontoon Cruise
 together with the 4 other couples also staying in the 
Vintage Airstreams
, and 
before the night is over they are making plans to come back to Wildwood at the same time next year. 
The Same Time Next Year
It is the ultimate compliment when someone makes another reservation as they are checking out. It's the best review we could ever ask for.  Thank you for being our guest.  Thank you for taking the time to share your Wildwood experience online or in conversation with friends. May the road or water lead you back again one day soon.
RECOMMENDATION –  Go ahead and order one to Go.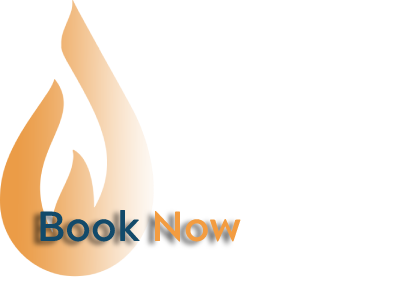 Mark Your Summer Calendars
Signup to receive our newsletters and specials